Ship Buildings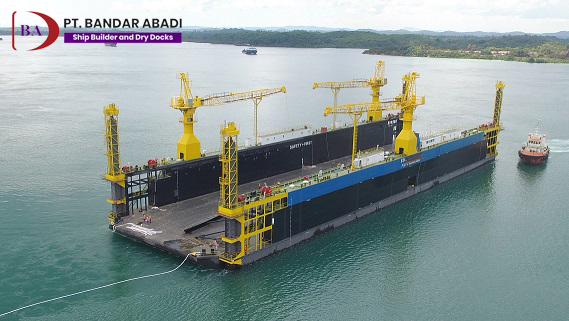 Reflecting a changing Maritime World, and in the advent of technology and digitalization, Bandar Abadi recognizes the shifting needs and demands of today's customer.
Customers of today, would no longer settle merely for the right type of vessels alone, but for a practicable, workable and all-in sustainable built solutions.
The built solutions must assure and ensure that it can meet and serve the needs and desires of the customer and its business purpose and goals.
Bandar Abadi is committed to meet the needs and requirements of ship owners and ship operators through a value proposition on its pricing, assured quality, safety, timely delivery and a total customer service satisfaction experience.
Core Strenght
In-House Development of Innovative and Optimum Engineering Solutions.
Advanced Design Expertise and Drafting Facilities.
Practical and Installation Methods.
These core capabilities enable Bandar Abadi to swiftly meet the functional, cost and schedule, and fulfilling the operational demands of the client.
Bandar Abadi have successfully undertaken complete engineering work for turnkey design, procurement and construction (EPC) activities for ship building and Bandar Abadi actively seeks customer's feedback to continually enhance and improve its quality standard.
Our Building program is based on the customer requirements and its operational purpose.
We are here for the long term which provides certainty where the company is investing heavily on infrastructure, training, upgrading of skills and knowledge of our workers and staff. We aim to play a proactive and dominant role, taking on present and new challenges, and by making a difference in the future of the shipbuilding industry.
"Clients do not just want to build a vessel. They want a ship building partner to build vessel that can increase the vessel's operational efficiency."